West Oakland Youth Center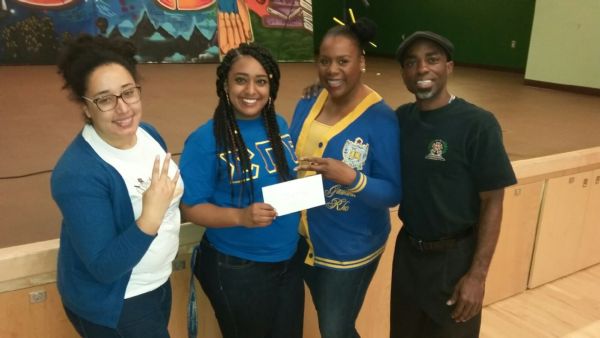 Brother Williams donating a check on behalf of IATSE Local 107!
On March 12, 2016 we participated in the West Oakland Youth Centers' Youth Symposium. It was a full day of activities that included live performances, free meals, exhibits on career readiness, mental and physical health and community activism. The event was cosponsored bay Gamma Rho Sorority,Inc., Beta Theta Sigma San Francisco Alumnae Chapter,http://sfalumnae.org/index.php , Partners for Progress and the West Oakland Youth Center, www.westoaklandyouthcenter.org.
On March 22nd, 2016 IATSE Local 107 Secretary Alex Court attended the WOYC Volunteer Orientation. It was an amazing opportunity to introduce IATSE to the community and team build. Alex will be assisting in the procurement of the infrastructure for the centers' beautiful stage! We are looking forward to being a part of the WOYC for years to come!