Sequoia Elementary School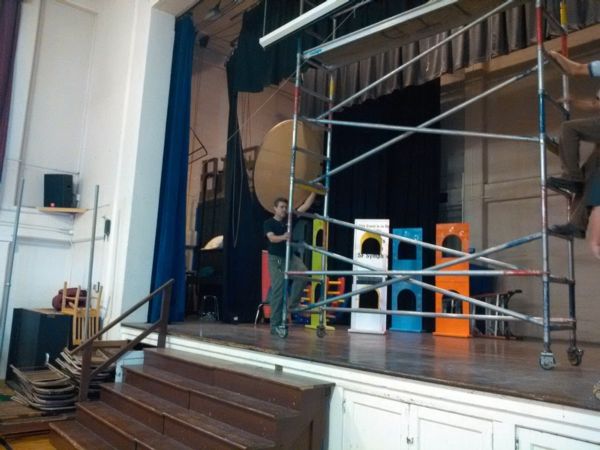 IATSE member Troy Copsy working to install the soft goods at Sequoia
Two years ago we were contacted by Stacey Street. Stacey was a parent of a student at the school. The school has an annual Variety Show that was quickly approaching. The stage curtains/soft goods were in desperate need of replacing. She and the parents group were able to acquire replacement goods. Unfortunately, they did not have the expertise nor the hardware to replace the old goods. Staceys' ask of IATSE 107 was simple and direct; Can IATSE 107 help our school by installing the goods? Our answer was YES WE CAN!
With the help of long time 107 member Don Nethercott and his company, Liberty Theatrical Decor, a group of volunteers from IATSE 107 were able to transform the stage into a beautiful space. What was once a theater/auditorium with ripped and dirty soft goods was now a source of pride for the students and staff!
Sequoia just finished another production of their 27th Annual Variety Show in March of 2016. All reports are that the soft goods are still beautiful and working correctly.